About
Każdy z nas nosi w sobie coś, czego nie można nazwać, ale co stanowi prawdę o nas samych.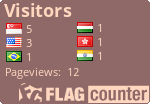 Newer posts are loading.

You are at the newest post.
Click here
to check if anything new just came in.
October
01
2012
September
30
2012
Could not load more posts
Maybe Soup is currently being updated? I'll try again automatically in a few seconds...
You've reached the end.